Announcing Our Investment in TRM Labs
Written by
Nick Giometti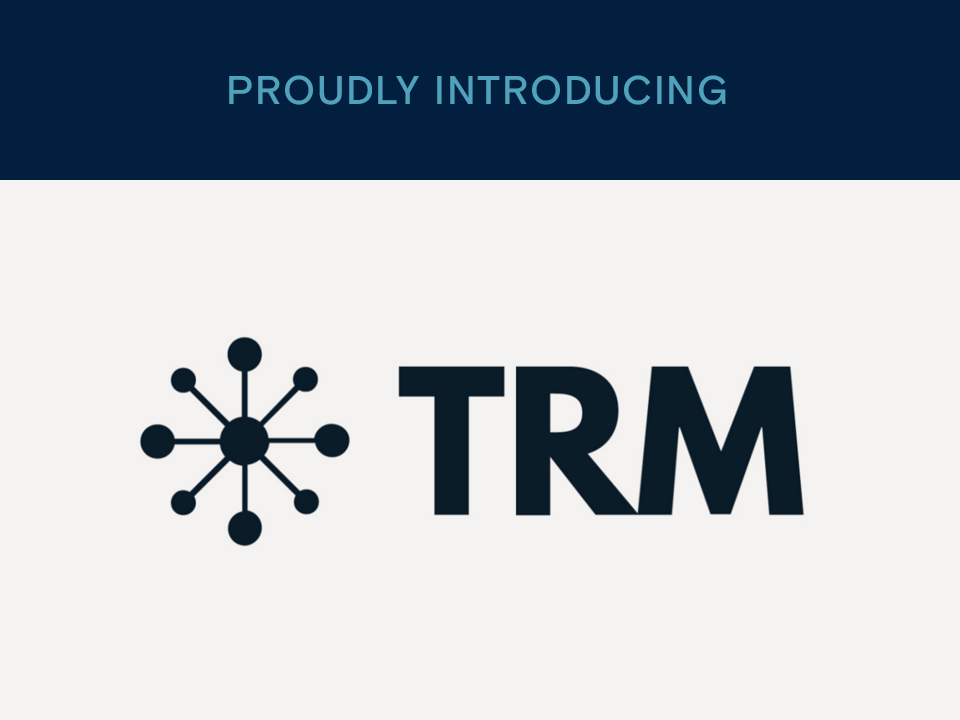 For years, Geodesic Capital has been following the meteoric rise of Web3 technologies. Despite recent volatility in digital asset prices, we believe that use cases such as cross-border transactions, smart contracts, and creator commerce represent massive opportunities to create value for enterprises and consumers for decades to come. And as an investment firm dedicated to finding the best software companies bent on becoming globally dominant, we've seen far-reaching adoption of Web3 technologies abroad.
However, as both the number of digital assets and their use cases rapidly expand, so does the need for better governance to ensure their safety. And, as widespread Web3 adoption matures from crypto-native businesses to traditional financial institutions and government organizations, tools that enable compliance with evolving regulatory frameworks and will play critical roles in redefining transparency, security, and trust in a digital world. Enter TRM Labs.
TRM Labs is a digital asset compliance and risk management software company whose platform enables organizations to prevent illicit activity from occurring on their platforms — such as sanctions evasion or money laundering. Simply put, TRM Labs makes Web3 safer for individuals and institutions to transact and easier for investigators to identify, prevent, and bring justice to financial crimes.
We have conviction that TRM Labs is the best tool for catching illicit Web3 behavior for several reasons:
Cross-Chain Infrastructure:
From the beginning TRM was built with the thesis that Web3 will exist outside of the most mainstream digital assets, Bitcoin and Ethereum. While boons to innovation, new digital assets emerging in the ecosystem represent new vectors for increasingly complex money laundering techniques. As such, TRM's crypto compliance platform is built on top of a proprietary cross-chain analytics infrastructure that, with over 25 blockchains and over a million digital assets supported, offers the broadest coverage in the industry. Rather than having to open multiple single-asset maps and manually link them, TRM allows a single pane of glass to track transactions as they move across digital currencies, creating a seamless user experience.
Best-in-class Product:
Beyond cross-chain analytics, TRM substantially reduces the time to investigate cyber-crimes for organizations through its cloud-native UI/UX, advanced market-leading attribution, and highly configurable risk engine that decreases false positives and enables its users to collaborate both internally and with other ecosystem partners and law enforcement agencies. Identifying and rectifying complex financial crimes is critically time sensitive; reducing errors and improving collaboration is essential to reclaiming assets lost through hacks or preventing financing illicit activities.
The Right Team for the Job:
While conducting due diligence, customers praised TRM's leadership team as "humble, high-integrity, execution-focused, and long-term oriented." Our experience with CEO Esteban Castaño, CTO Rahul Raina, and the rest of their leadership team has been entirely the same. We first met Esteban in October 2021 and have been floored by his team's ability to set lofty goals and wildly exceed them. Since October, TRM has added impressive depth to their bench, through senior financial crimes investigators like Ari Redbord, to help guide government institutions in their digital asset adoption journeys.
For all these reasons and more we are thrilled to welcome TRM Labs into the Geodesic family as our first bet on a Web3 future. We believe TRM Labs will play a critical role in intuitional digital asset adoption through its virtuous flywheel of accuracy, transparency, and collaboration. We cannot wait to see where Esteban and his team will go!