Mobility During COVID-19 and the Corresponding Environmental Impact
Written by
Katherine Walker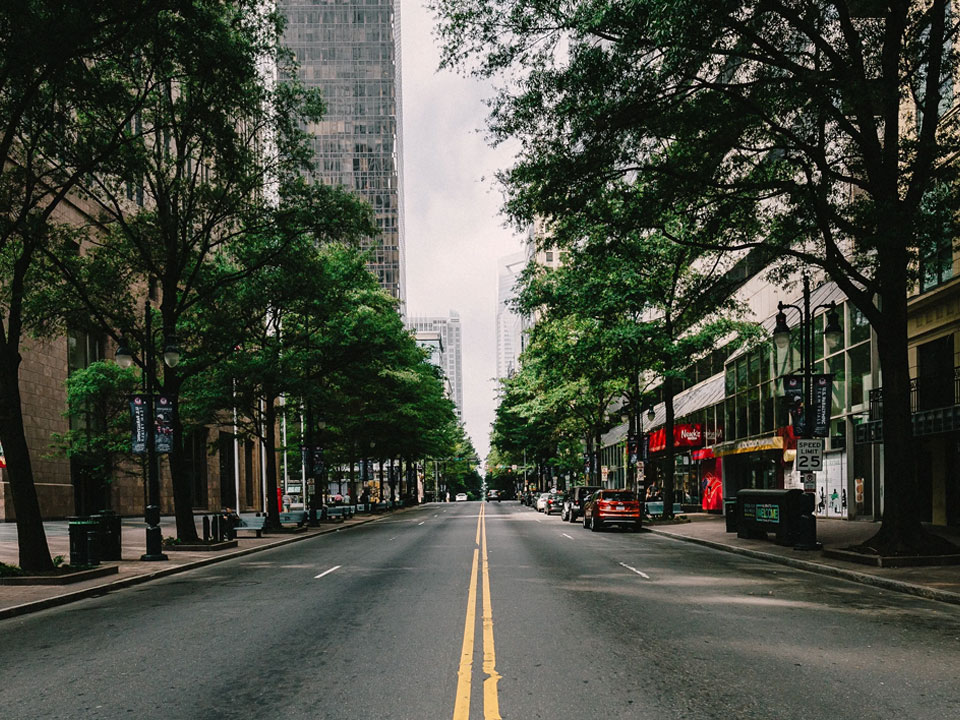 As governments and companies alike begin to think about plans to re-open the economy, we are all wondering what the world will look like when we emerge. What will be unchanged and return to pre-COVID normalcy? What are some of the short-term and long-term side-effects that will manifest and perpetuate in a post-COVID world?
Our team has followed the mobility space for quite some time. We centered our 2020 Geodesic Forum around the topic, which took place in Tokyo at the beginning of this year, before any shelter-in-place orders began. As we reflect on how COVID-19 is changing different aspects of our lives, one sphere where we've observed a rapid and immediate shift is in global transportation and its corresponding environmental impact. Global mobility is on a precipitous decline and, with it, so is its corrosive impact on the environment that we inhabit. In order to bring light to the magnitude of these unintended consequences from the current shelter-in-place regulations, I analyzed data from three recent studies that highlight the profound nature of these phenomena in both the US and Japan.
(I) COVID-19 Shelter-In-Place Impact on Global Transportation & Mobility
Apple's first ever Mobility Trends Report released on April 14th shows how mobility decreased globally since January when the coronavirus pandemic erupted. In the US alone, transit is down -(76%), while walking and driving are down -(56%) and -(45%), respectively. While the drop-off is less severe in Japan, another key country where Geodesic operates, the trend is consistent: transit, walking, and driving are down -(38%), -(36%), and -(26%), respectively. Across the board, people are traveling less as they shelter-in-place and work to reduce the spread of COVID-19.
Building on the theme of the mass global mobility slowdown, Google published a COVID-19 Community Mobility Report on April 5th that shows how communities are moving differently due to COVID-19 and yields similar insights to the Apple data. Specifically, the report shows movement trends over time by geography across different categories of activities and places.
Similar to the US, Japan showed drop-offs in transit station traffic, down -(48%), and increases in residential activity, up +12%. One striking observation, however, is that Japan's mobility patterns are markedly different thus far in terms of the magnitude of decline in retail & recreation and workplaces, which are down ~20% less than the US. Furthermore, Japan experienced an increase in activity at grocery stores, pharmacies, and parks. The mixed trends are likely due to Japan's reluctance to formally shut down the country and the economy.
Nevertheless, now that Prime Minister Shinzo Abe declared Japan to be in a state of emergency as of April 7th, a few days after the Google report was published, we expect to see the mobility trends in Tokyo to more closely map to the trends San Francisco experienced in March when the local government mandated shelter-in-place policies.
(II) Unexpected Consequences of Declining Global Mobility
One of the positive elements of these staggering declines in global mobility is the corresponding decline in global pollution levels. Images below from NASA's satellite data illustrate ~30% lower levels of nitrogen dioxide air pollution in the northeastern US in March 2020 compared to the average March over the last five years.
As fewer people commute to work and drive, in addition to fewer people traveling via planes and ships, we are experiencing less pollution and traffic congestion in major transportation hubs. This is an unintended, but nevertheless redeeming consequence of the current crisis.
In the pre-COVID world, the trajectory of global population density and increasing urban congestion only served to amplify global pollution issues. Today, ~55% of the world's population or ~4.2 billion people live in urban areas. By 2050, problems of congestion and pollution will only be further exacerbated when an additional 2.5 billion people are expected to live in urban areas according to the UN (Source). Life in the COVID-19 world gives us the opportunity to reflect on how we as global citizens have the power to reverse the negative environmental externalities that are byproducts of modern global mobility.
While the current environment has been sobering and we are still unsure when and how these previously normal daily activities will resume, we can all agree that the lack of mobility and corresponding pollution has opened our eyes to what the world can be in an environment where we have cleaner transportation technologies. I'm hopeful about what other unexpected opportunities emerge as businesses are forced to adapt to meet changing needs and comply with government recommendations. Perhaps the next time Apple and Google publish mobility reports, they will include data for electric vehicles, flying taxis, or something else altogether.