Nova Credit: Delivering Alternate Credit Data Infrastructure
Written by
Arvind Ayyala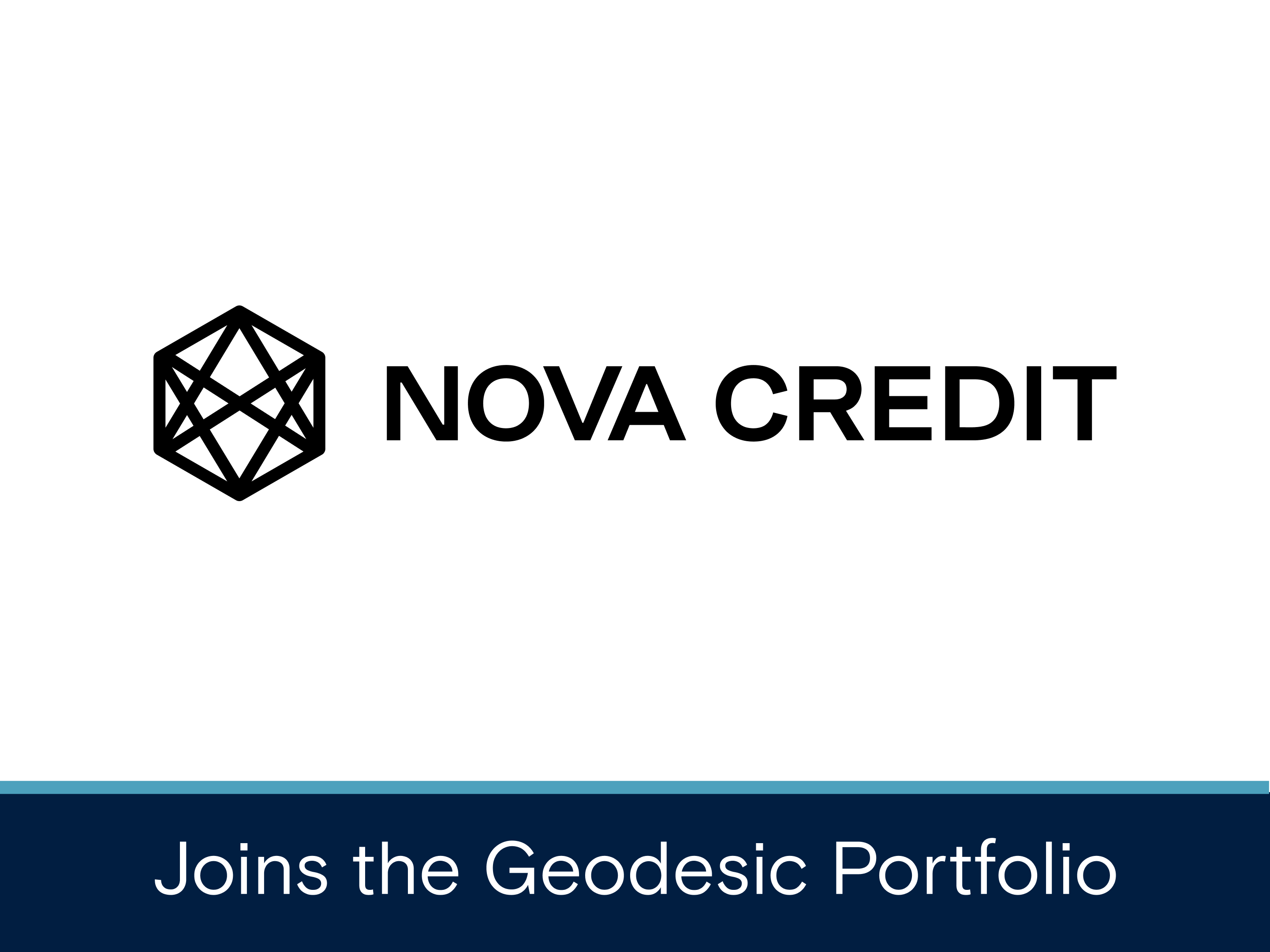 Financial access for immigrants is a critical enabler for them to thrive in their new country of residence. It could be much easier if they could access their credit history and utilize their home country's credit standing in their new country of residence. The rise of open finance has unlocked this data, both from a regulatory perspective (i.e. data portability) as well as acceptance and application within financial and commercial institutions. Nova Credit has established itself as a leader in building the data and analytics infrastructure required to support financial institutions such as AMEX, HSBC, and Scotiabank to onboard these traditionally underserved customers. Nova Credit has also extended its data & analytics infrastructure fabric to helping institutions underwrite customers based on cash flows, making it a more dynamic process than current static underwriting processes. 
To support their mission of enabling a more fair and inclusive financial system for individuals around the world, we are pleased to announce our participation in Nova Credit's $45M Series C financing. 
Despite the fears of global destabilization, immigration in search of work, to join family, or to pursue education has only accelerated. According to the United Nations, there were 281 million people who immigrated to a new country in 2020, a growth of 230%+ from the 1970 level.
One way for immigrants to integrate into a new society is through access to a financial system via products such as student loans and credit cards. Thus the rise in immigrants is expected to drive an increase in demand for credit products. However, in several developed countries including the U.S., immigrants face a catch-22, as they need access to credit products to build a credit history, but cannot access these products without an existing credit history. As a result, these immigrants, who otherwise are creditworthy, struggle to enter their new country's financial system. Moreover, credit bureaus such as Experian, Equifax and TransUnion do not support cross-border credit score transfers. Ultimately, these roadblocks have rendered financial institutions incapable of meeting immigrants' credit needs, until Nova Credit was founded. 
Through a unique combination of data and analytics, compliance, and streamlined onboarding and credit workflows, Nova Credit has delivered a one-of-a-kind infrastructure layer that ports over individuals' credit scores from their country of origin to their new country of residence and enables immigrants to access credit products. Nova Credit's flagship product (Credit Passport) aggregates data from distributed credit bureaus in 14+ countries on international applicants and provides this information to financial institutions, telecom and fintech businesses. To date, the company has partnered with and enabled organizations such as American Express, HSBC, MPower, Verizon and Prodigy to serve the credit needs of immigrants. Serving this previously untapped population is attractive for financial institutions. American Express found that approved accounts using Credit Passport were 75% less risky than domestic account holders with prime credit scores. 
Nova Credit's newest product (Cash Atlas) is a cash flow underwriting tool that leverages the same underlying data, compliance and analytics infrastructure to enable businesses to underwrite customers for a variety of financial and physical products such as student and auto loans, housing leases and mobile plans. More importantly, Nova Credit is unlocking credit access for thin-to-no-file profiles of applicants, thus expanding its reach to 88% of the US population with its set of offerings. 
Nova Credit was founded in 2015 by Misha Esipov (CEO) and a group of fellow Stanford MBA students with international backgrounds, who understood the challenges of credit access in the US. Misha was born in the former Soviet Union and moved to the US with his family at the age of three. Prior to founding Nova Credit, Misha worked in the financial services industry at companies such as Goldman Sachs and Apollo.
We are excited to support Nova Credit in its growth, as they unlock financial access for traditionally underserved high-quality global immigrant populations with their Credit Passport product and expand financial access for thin to no-file populations within the US with their Cash Atlas product. Onwards and upwards!